Bass Museum of Art, Miami
This show of the leather-clad architect's private collection suggests that art's recession into fashion and luxury is not just inevitable but to be celebrated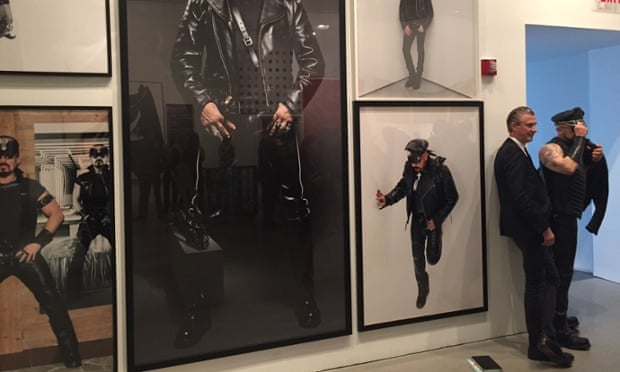 Curator Jérôme Sans posing next to wax Peter Marino. Photograph: Jason Farago/The Guardian
The Bass Museum of Art, a medium-sized institution not far from the sands of South Beach, is opening its winter exhibition on Wednesday: a showcase of both the work and the collection of Peter Marino, the New York architect known as much for his designs of global luxury emporia as for his perennial uniform of black leather, even in the Floridian heat. I had a preview of the show, and it's – well, it's perfect for Miami, I can say that.
The exhibition starts on a long ramp ascending from the ground floor to the main galleries upstairs, whose usually white walls have been covered in black unspooled videotape: an intervention by the artist Gregor Hildebrandt, whose dark luminescence sets the tone of high-end punk. Against this backdrop, in recessed spaces, are paintings from Marino's collection: universally black and white, and utterly unconcerned with art history or for that matter quality. Ideas are out, looks are in. An important painting by Rudolf Stingel, one of the most trenchant interrogators of the possibilities of abstraction, hangs next to a vapid Dan Colen; a fine Christopher Wool is displayed next to, no joke, a projection of a Chanel runway show. (The show has been organized by Jérôme Sans, a peripatetic French curator.)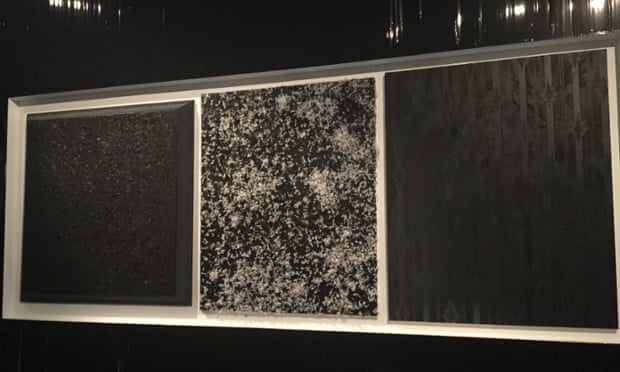 But even the luxe leather bar does not prepare you for the subsequent galleries: first, a dozen images (hung cheek-by-jowl, like at an auction preview or a storage facility) of Marino himself, biceps bulging out of his leather vest, as well as a Madame Tussaud's-style wax sculpture perfect for selfie snappers. Photographs by Robert Mapplethorpe, that earlier leather lover, against walls covered in shiny black cowhide. Dozens of flatscreen televisions projecting Marino's luxury boutique designs: Armani, Bulgari, Chanel, Dior, all the way from LA to the Gulf, as well as a model of one of his Louis Vuitton stores. And, in the last room, of all things, an opera: a multi-screen video recording of Glück's Orfeo ed Euridice, performed last year in Marino's own house and reconstituted here with custom furniture, a shimmering silver backdrop, and all the trimmings.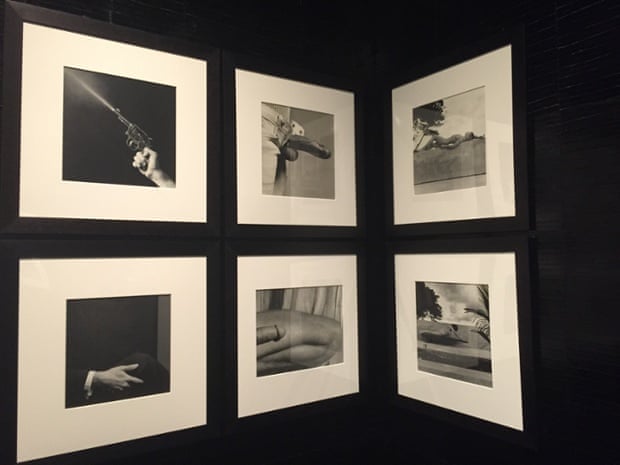 It is, in a word, obscene. And yet there is something almost perversely admirable about the overtness of its obscenity – the show's unconcerned commingling of art and commerce, its total indifference to history and scholarship, its assurance that art's recession into fashion and luxury is not just inevitable but something to be celebrated. Philanthropy is marketing, alas, but this show takes it to new heights. Too many luxury brands to count have stumped up to support the show, and here's something I've never seen before: individual galleries bear the names of luxury sponsors. "This gallery is sponsored by Chanel." "This gallery is sponsored by Louis Vuitton."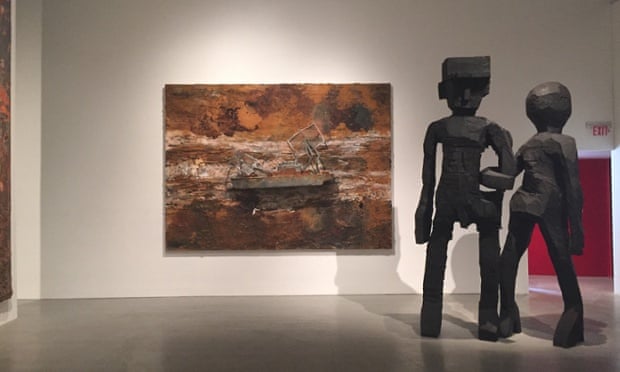 The funny thing is that he actually owns some truly major works of art. Along with numerous Stingels, you'll see some important photographs by Thomas Struth, a totemic Baselitz sculpture I liked more than I thought I would, and there's even a Robert Ryman white monochrome if you can find it shunted near the emergency exit. (Female artists are not his thing; I counted just three – Paola Pivi, Claude Lalanne, and Michal Rovner – alongside more than 40 men, though Marino's wife Jane Trapnell collaborated on the opera.) If a private collector wants to hang such important works in such decadent circumstances, that's no concern of mine. Whether a nonprofit museum should be the forum for this, though, is a thornier matter.